iVcardo Transport Services Manager (TSM)
iVcardo is a B2B MaaS solution where demand for ground transportation is connected with quality-assured operators. Our uniqueness and independence as an agnostic technology provider allows retail and transport operators to work openly together in a transparent environment. Our platform improves market liquidity by facilitating the seamless booking, exchange, fulfillment and billing of transport services on a global scale eliminating the need for costly legacy system integrations.
Build your burgeoning ground transport solution on rock solid foundations – choose iVcardo to manage the allocation and tracking of taxi, limo and coach jobs to your preferred supply partners. We provide an end-to-end virtual fleet solution.
Running on powerful Microsoft Azure cloud technology platform, iVcardo allows you to connect to thousands of transport operators and assign jobs based on any number of criteria. Our online platform allows you to construct a virtual fleet, track each driver, set travel policies and procedures and view trip records.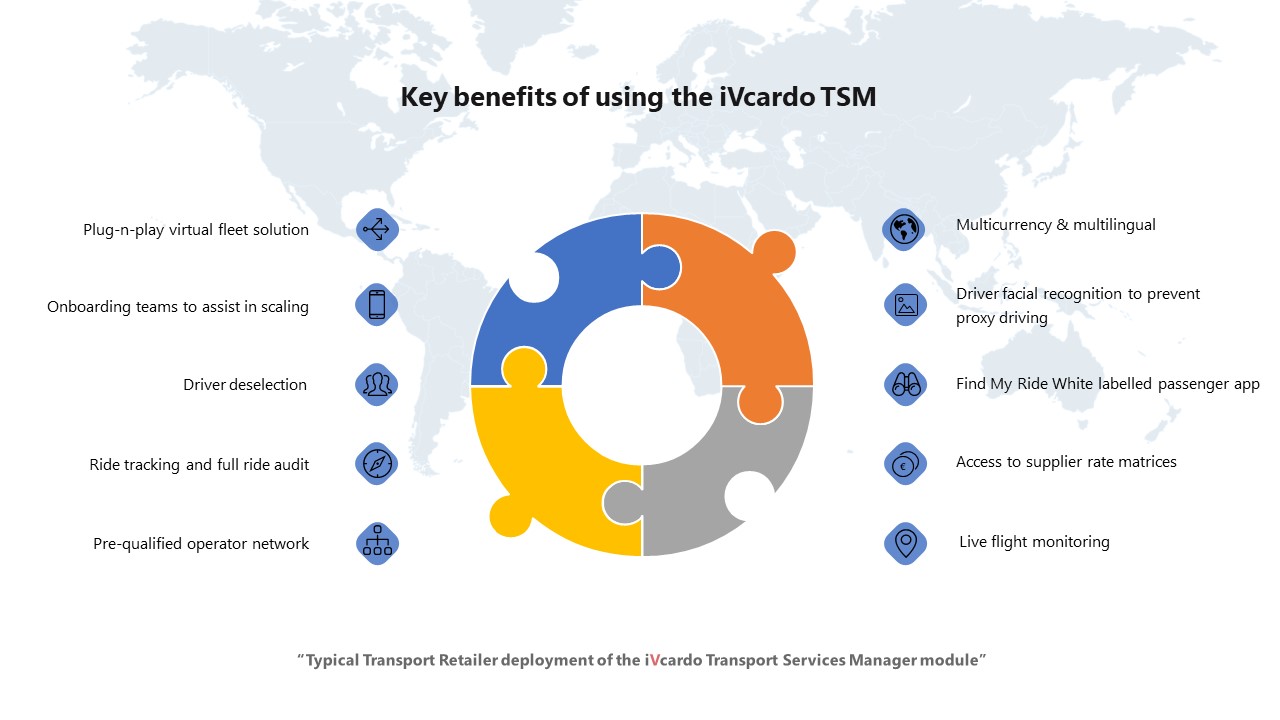 iVcardo Transport Services Manager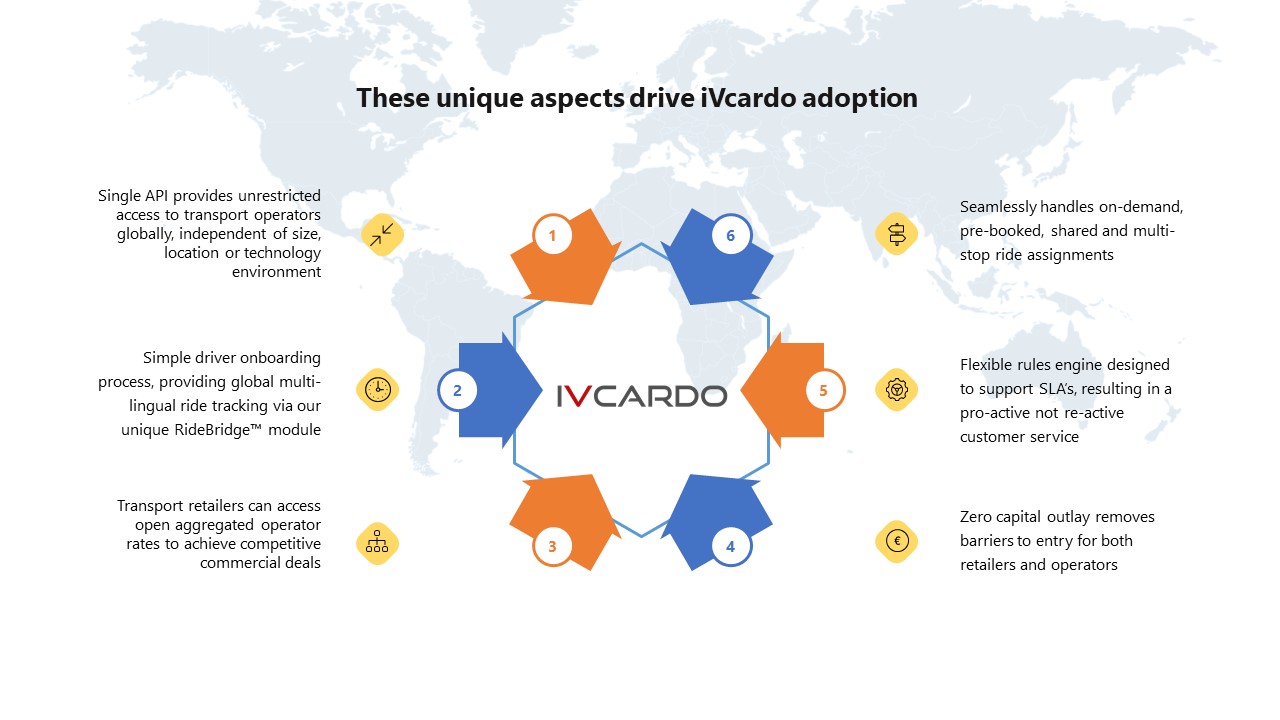 Join Our Network
Revolutionise your business, register your taxi or chauffeur company on iVcardo today and start receiving more work. No setup charges. No commitments. No obligations.
Your Virtual Fleet
Contact us today to understand how the versatile iVcardo platform, and our expanding network, provides a virtual fleet solution to suit your needs.
Join Our Team
On the street and in the news, you are witnessing a revolution in ground transportation. Come join us and help shape the future of this dynamic sector!
iVcardo Global Supply in Numbers